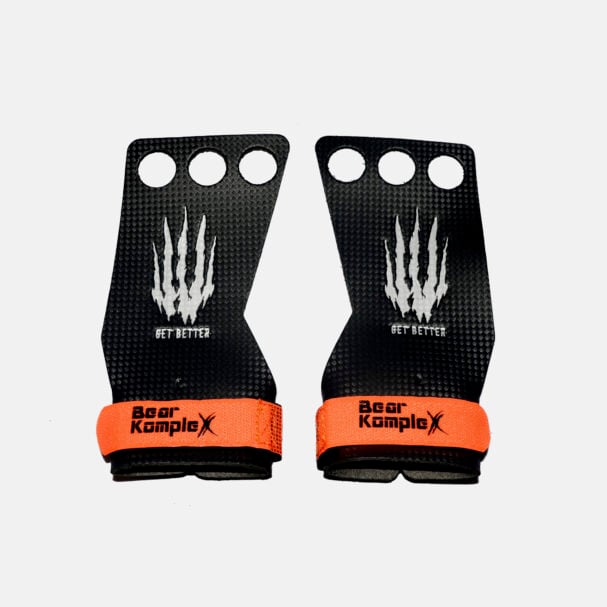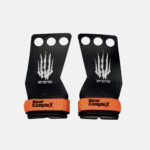 Bear KompleX 3 Hole Hand Grips
This unique, patented Carbon Comp design from Bear KompleX offers athletes a 3-Hole Hand Grip specifically suited to slick and powder-coated bars and handles. The Carbon Fiber design also includes a custom wrist strap, positioned beneath the buckle, that provides ample support without digging uncomfortably into your wrist.
SIZING GUIDE:
1.  Find your hand/wrist connection.  This is where your hand and wrist meet (you should see a creased line there).  This is the point to start measuring from.
2.  Be sure your hand and fingers are totally straight and flat.  DO NOT cup your hand or stretch your fingers backward.
3.  Measure from the wrist/hand connection (where you see the crease) to the base of your middle finger.  Be precise and don't round up or down.
Description
Additional information