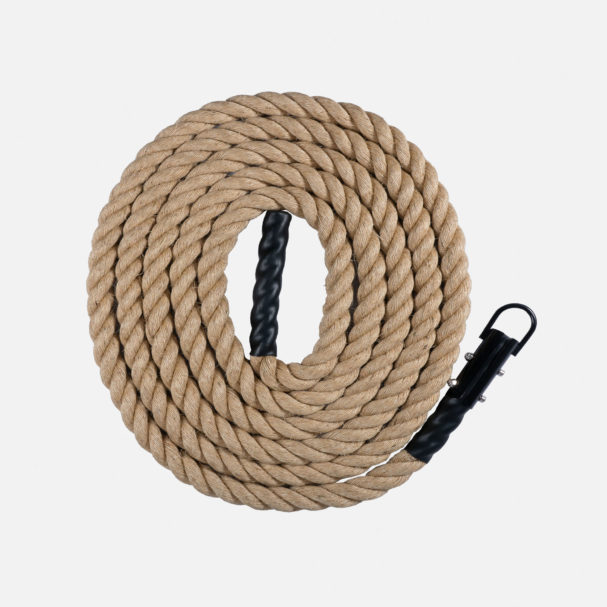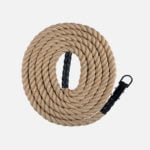 REBEL Jute Climbing Rope
The REBEL Jute Climbing Rope is a durable training rope which can be used for a variety of sports including Functional Fitness, Obstacle Course training, battle rope exercises, dragging sleds and other objects. The natural jute fibre climbing rope is extremely tough, flexible and lightweight. It has a smoother texture making it is less abrasive on the hands.
Jute ropes can be used in training to improve upper body strength, grip strength, power and endurance.
REBEL Jute Climbing Ropes are 38mm in diameter and come in two length options (7,5m and 10m) and both variants are sold with rubber heat-shrink casings on the ends to prevent splitting and fraying. One of the ends also has a metal clasp to allow for easy installation.

Or as low as
R

203.17
/ month interest-free
, using your existing credit card. For orders over
R

20,000.00.
How it works